Ctrl V is North America's first virtual reality arcade. We specialize in providing an incredible and unparalleled experience to all of our clients by ensuring that their first, and each recurring, encounter in virtual reality is of the highest quality. We focus on making our facilities welcoming, safe, and awe-inspiring. By maintaining the highest level of commercial virtual reality experiences, Ctrl V has been recommended and verified by a number of sources and accolades to be the premier location to experience VR, in an arcade setting, on the planet. Our focus on impeccable customer services means that each person that visits a Ctrl V location will experience VR the way it should be, without apprehension and with a massive desire to see worlds that could never be experienced until now. We cater to every demographic, each skill set and make sure that VR can be experienced by absolutely everyone.
Ctrl V Inc., a federal Canadian Corporation, is headquartered in Waterloo, Canada. Its US counterpart, Ctrl V Partners LLC, is a Delaware company in the United States.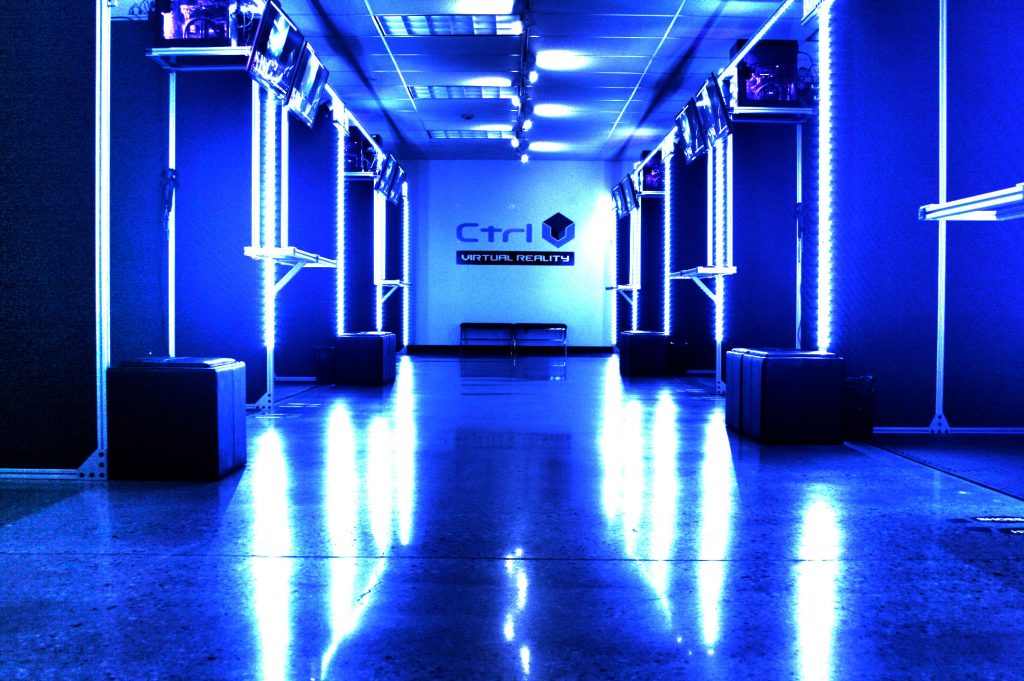 Mission & Vision Statement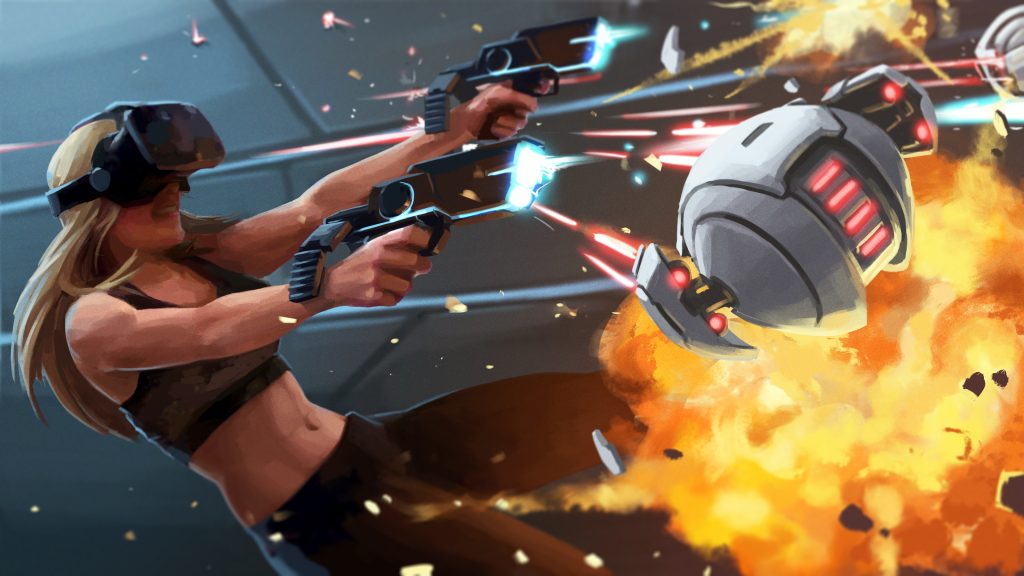 Our Mission
To accelerate the adoption of and provide public access to emerging immersive technologies at an affordable price with unsurpassed customer service.
Our Vision
For decades, humanity has dreamt about escaping into different worlds and alternate realities – experiencing things that we otherwise couldn't. The development of virtual reality (VR) technology over the years has finally made this possible. VR is not only a form of entertainment, but can also be used for training, education, therapy and a variety of other applications. Ctrl V sees itself as being on the forefront of this paradigm shift. The Ctrl V vision is to facilitate the mass adoption of virtual reality so that its benefits can be experienced and developed by everyone. As the VR industry grows, its advancements can be exploited for the betterment of humankind and the innovation of entertainment. While inventors continue to refine VR hardware and software, Ctrl V positions itself as the innovator for making VR accessible to everyone.
Ryan Brooks, CEO, presented the idea to his long-time friend Robert Bruski, CFO, and his cousin James Elligson, COO, of a virtual reality gaming hub and development centre. The idea was based on the compelling nature of virtual reality and the approaching need for such a technology across many different industries. The project was timed to coincide with the launch of the new and unique virtual reality hardware that was set to be released early 2016.
Ryan, being a local school teacher with a focus on math & physics, brought an aspect of creation, design, and ingenuity to the team. Robert, a value investment professional from the finance industry in Toronto, brought business acumen that helped drive the commercialization of the idea. And to round off the trio, James, a gemologist, customer service, and operations wizard ensured that the process would run smoothly.
With a plan to roll out in time for summer 2016, Ctrl V Inc. incorporated in February. The trio took over an old Blackberry building next door to the University of Waterloo and part of WIN (Waterloo Innovation Network) and transformed it into a futuristic dreamscape straight out of Tron, with blue lights and VR stations outfitted with top-of-the-line VR equipment. The rest is history.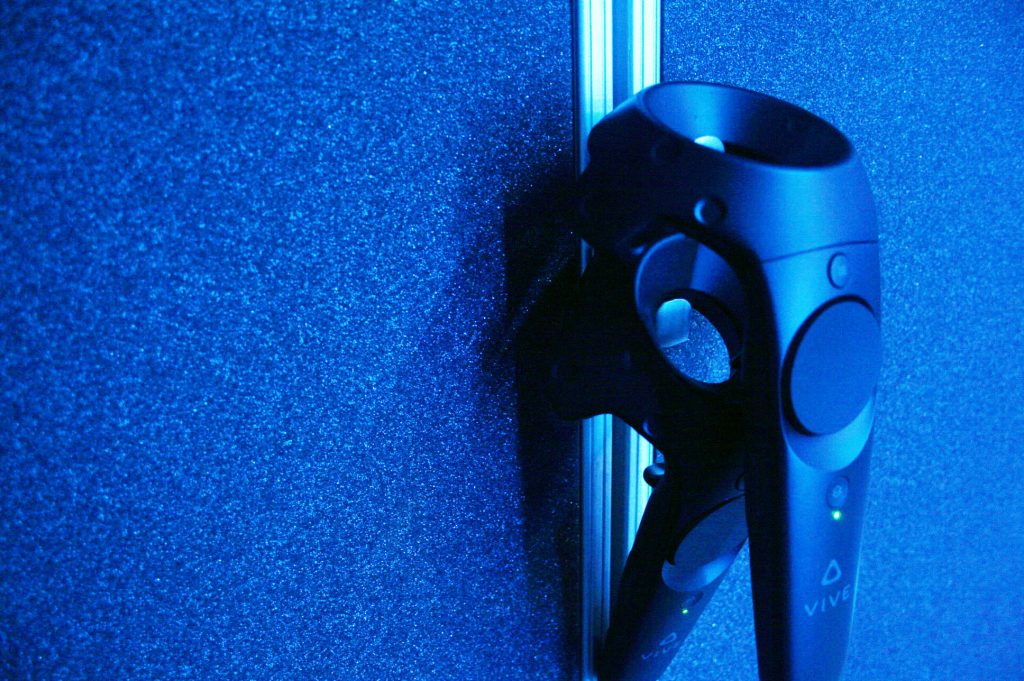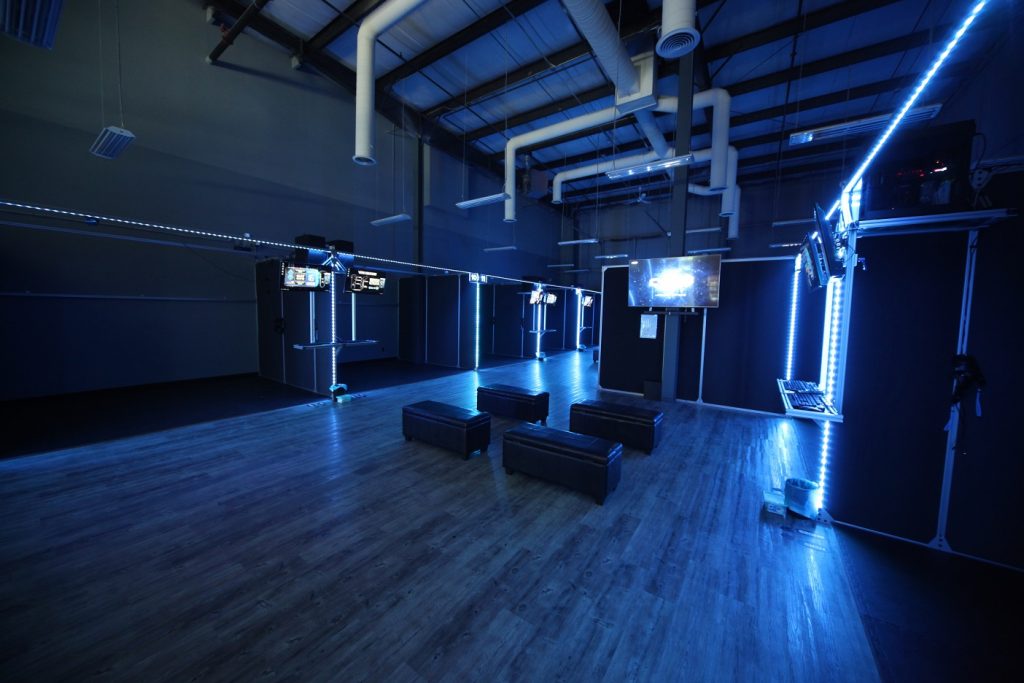 Patrons who come to a Ctrl V facility enjoy a premium immersive virtual reality experience at every single one of our locations. Each location is equipped with the best-in-class technology to ensure that the experience is completely immersive. From what you see, to what you hear, the experience is consistent between all locations. Each VR session is reserved online through our website and when a user arrives on site, they are guided through the gaming process in a manner that puts the entire experience in their own control, making it suitable for any type of visitor. We ensure that our locations are positioned in a place that makes them accessible to their largest component of the geographic population so that the most people can experience virtual reality in all of its glory. Games available are selected by a panel that judges them on a critical level to make sure that our visitors truly see a polished and entertaining visit – visitors can select between experiences at their own leisure. Ctrl V locations also provide the capacity to cater to corporate events, parties, schools trips, and a variety of group bookings.
Ctrl V takes the virtual reality business very seriously. As a result, we have made sure that all of the aspects of the business are refined to the greatest degree. What better way to provide a premium product than to partner with premium suppliers? Our technology partners are second to none and support our services to a level that keeps our facility operating to a very high standard. Our infrastructure partnerships ensure that each location's appearance is consistent and the atmosphere is professional and entertaining. Furthermore, the partnerships that we have developed for our distribution network have made our brand the fastest growing name in VR Arcades in North America, driving traffic and VR entertainment to every one of our locations. We independently build agreements with all of our content suppliers so that they get paid for what they have created, as well as reap the benefits of the largest VR testing network on the planet. We have partnerships with educational institutions, research facilities, and other entities to help develop, test, and grow the VR experience.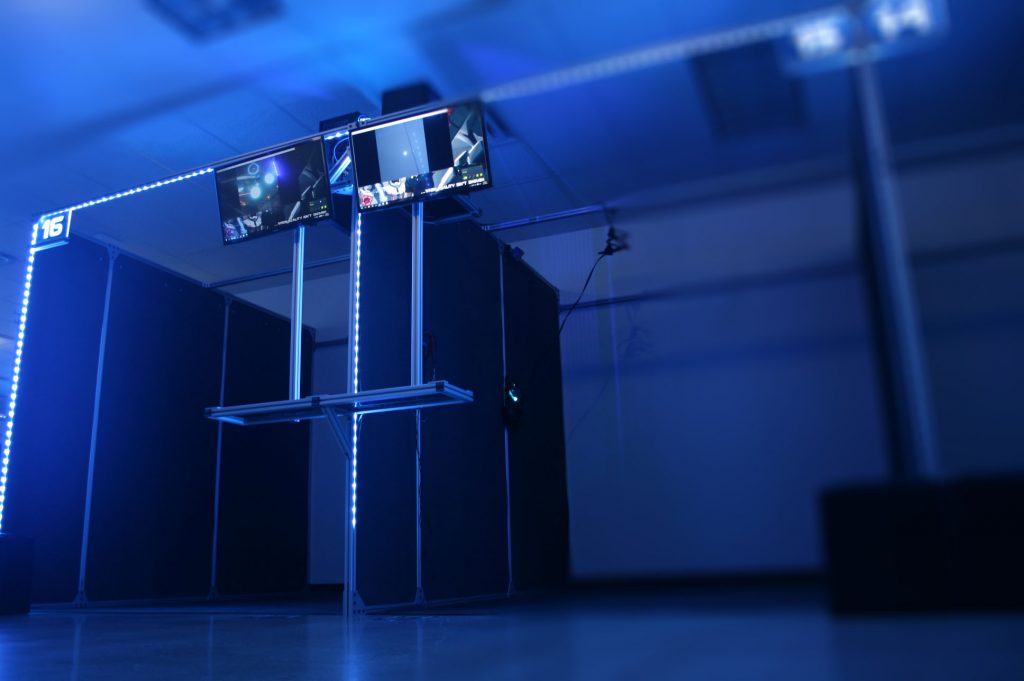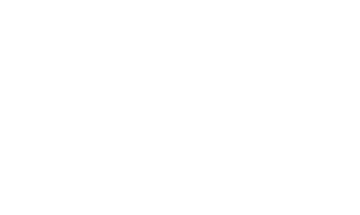 Giving back to the community is important to Ctrl V. We see the value in that our patrons bring to our success, and as a result, we want to ensure that we support initiatives that benefit the social welfare of our client base – which is everyone. Ctrl V has supported a number of initiatives in the past and continues to do so going forward on a basis that spans a gamut from charity, to social justice, to research, and beyond. Not only does Ctrl V foster and promote community involvement but we provide the opportunity for our patrons to also get involved along with our side in a variety of ways that include events and broadcasts but also simple and discrete, contributions.