Ctrl V in Brampton had its grand opening of virtual reality gaming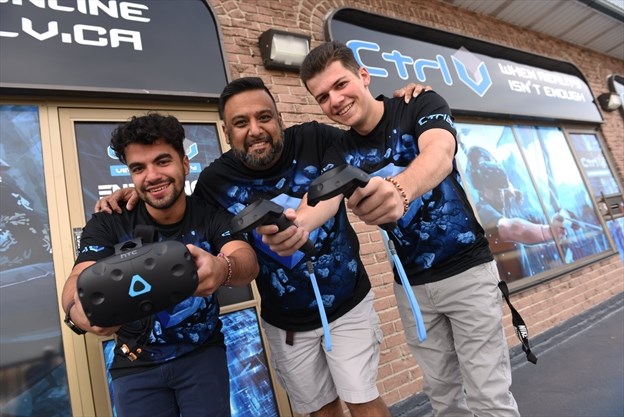 Source: Brampton Guardian
Author: Riziero Vertolli
Ctrl V in Brampton had its grand opening Sept. 8, with 25 virtual reality games, ranging from the kid-friendly to the adult.
Games like Cowbots and Aliens, Beatsaber, and Electronauts are ideal first-timers. There's an 18+ age filter for blood, guts, and gore.
Meanwhile games like The Brookhaven Experiment and Affected: The Manor are more suited for older kids and adults who want a real scare.
Ctrl V even has multiplayer games that you can play with a group of friends, like Kiss or Kill VR, or the Virtual Dodgeball Smashbox Arena.
Ctrl V allows you to rent booths by the hour, and you get a full 60-minutes of play. You can come solo or bring friends and family, and there's even a party room.
You step into a virtual reality booth, don a headset, take the controllers, and choose a game.