Single and Group Virtual Reality Packages
At Ctrl V, our goal is to put you in control. We offer a variety of ways for you to schedule your virtual reality (VR) session and include everything you need to enter a virtual world.
All packages DO NOT include taxes.
THIS LOCATION ONLY ACCEPTS DEBIT, CREDIT AND GIFT CARDS. WE DO NOT ACCEPT CASH. 
Interested in booking a private event? For classes, corporate teams and other groups to engage in VR for education and team building, please contact us below.
NOTE: The Party Room can seat 15 adults comfortably. There is a refrigerator available for use. Ctrl V DOES NOT provide any utensils, napkins, cups, etc.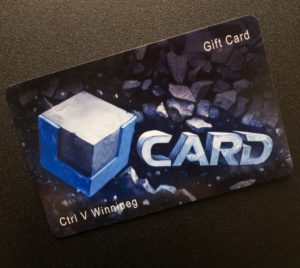 While we are in the process of integrating our online gift card redemption system, here is the easiest way to use your V Card for an online booking:
Step 1: Check your preferred dates and times for availability.
Step 2: Please email 
winnipeg@ctrlv.ca
 with your desired booking date and time, quantity of stations, and unique gift card number – 16 digit number (6032  #### #### ####) found on the back of each gift card.
Step 3: Ctrl V will book your session(s) and redeem your gift card as payment as if it was done in person.
Step 4: Ctrl V will send you a confirmation email with your booking ID.
Please bring your empty gift card to your session.
Each package listed above available will include the following:
A one (1) hour session in your own designated VR station
Access to a five (5) piece VR system including an HTC Vive head-mounted display (to see your new reality), two wireless full-motion controllers (to interact with the virtual world) and two infrared base stations (to track your movement in this world)
Access to a diverse lineup of software titles which cover a range of genres, challenges, and multiplayer options
10-minute equipment setup period (for configuration of the device to your specifications)
Explanation video outlining key features of VR system (required for all first-time visits only)
(Optional) access to a key-controlled locker for storage of any valuable items during your VR immersion experience.
*Disclaimer: Users under the height of 48″ may not have an ideal virtual reality experience due to the nature of the technology and must be supervised by a parent/guardian at all times.
*Our entire Ctrl V facility and all VR stations are wheelchair accessible.
Full payment is required in advance of all VR sessions at Ctrl V.  Payment must be completed online.  All prices listed on this website are in Canadian (CAD) dollars.
---
Refunds
If you notify us:
at least 48 hours in advance of your booking, Ctrl V will issue a full refund.
at least 24 hours in advance of your booking, Ctrl V will issue a 50% refund.
less than 24 hours in advance of your booking, Ctrl V will be unable to issue a refund.
---
Monday: CLOSED
Tuesday – Thursday: 3:30pm – 10:30pm
Friday: 12:00pm – 10:30pm
Saturday: 11:00am – 11:30pm
Sunday: 11:00am – 7:00pm
1045 St. James Street, Unit #G
Winnipeg, Manitoba
R3H 1B1, Canada
Located in The Brick Plaza
Phone: 1-204-779-0161
Booking: Book online by clicking here.
Stations: 16 stations available
Duration: Bookings are for 1-hour time slots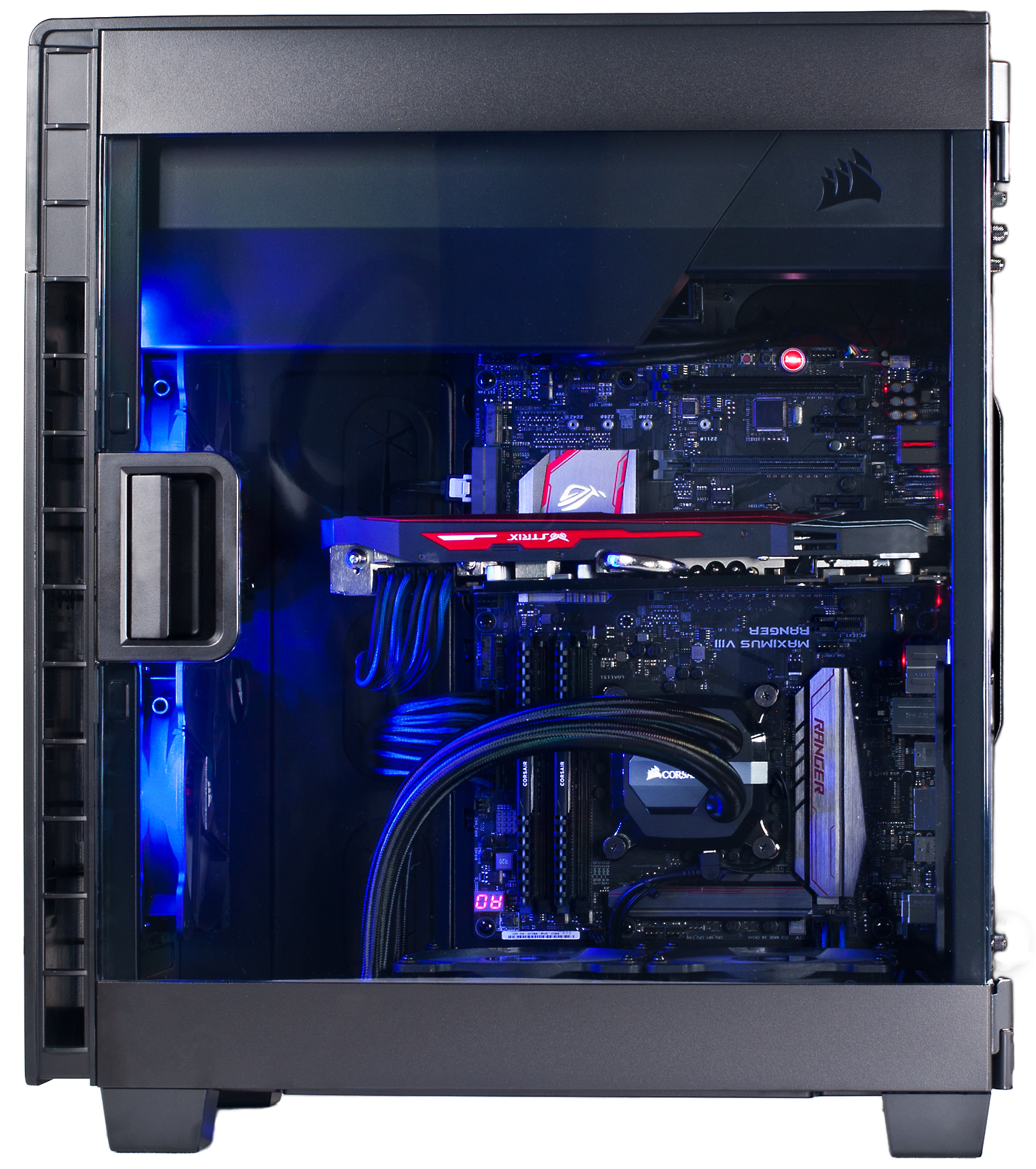 Hardware at this Location
Processor: INTEL® CORE™ I7-7700K Processor 8M Cache 4 Cores 4.2GHZ Up to 4.5GHZ FC-LGA14C Retail Box Kaby Lake
Motherboard: ASUS TUF Z270 Mark 2 LGA1151 Kaby Lake DDR4 HDMI DVI M.2 USB 3.1 Z270 ATX Motherboard
Graphics Card: ASUS GeForce GTX 1080 Ti Turbo Edition 1480/1582 MHz 11GB VR Ready 5K HD Gaming HDMI DP Video Card
Memory: Kingston HyperX FuryBK DR4 16GB 2x8G 2133M DDR4
SSD: Samsung 850 EVO 500GB SATA SSD
SSHD: Seagate Firecuda 1TB SSHD SATA 6GB/S 64MB Cache 3.5in Internal Solid State Hybrid Drive
Power: EVGA SuperNOVA 750 G3 80 Plus Gold 750W Full Modular Eco Mode w/ HDB Fan Compact Size Power Supply
Cooling: Dark Rock 3 SilentWings CPU Cooler – 190W
Optical Drive: ASUS DRW-24F1ST/BLK/B/AS 24X SATA DVD Writer Black
Case: Corsair Carbide Clear 600C Full Tower Case Window ATX 2X5.27