THE GAME – AFFECTED: THE MANOR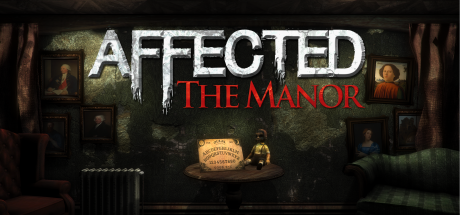 AFFECTED has been commended as one of the best Virtual Reality experiences to date and thus far has received over 100 million views on youtube, generating interest from all over the world along the way. Make your way through a haunted manor, but be careful because around every corner there is a slamming door, a flashing light, and all of your fears coming to life.
THE TRAILER – AFFECTED: THE MANOR
THE DEVELOPER – FALLEN PLANET STUDIOS Fallen Planet Studios is a small, independent game development studio whose primary focus is the creation of immersive games for Virtual Reality (VR). They strongly believe that VR experiences should be developed from the ground up, not as an afterthought.  Fallen Planet can deliver higher levels of immersion by using tactile interfaces, interactive environments and the latest in VR development techniques.
Their core team has over 30 years experience in the gaming and other related industries. Having worked across multiple disciplines, Fallen Planet Studios is well versed in game development, game design, graphics, product development and sound design, as well as overseeing numerous projects from conception through to eventual release..