The virtual experience – St. James' first VR lounge open for business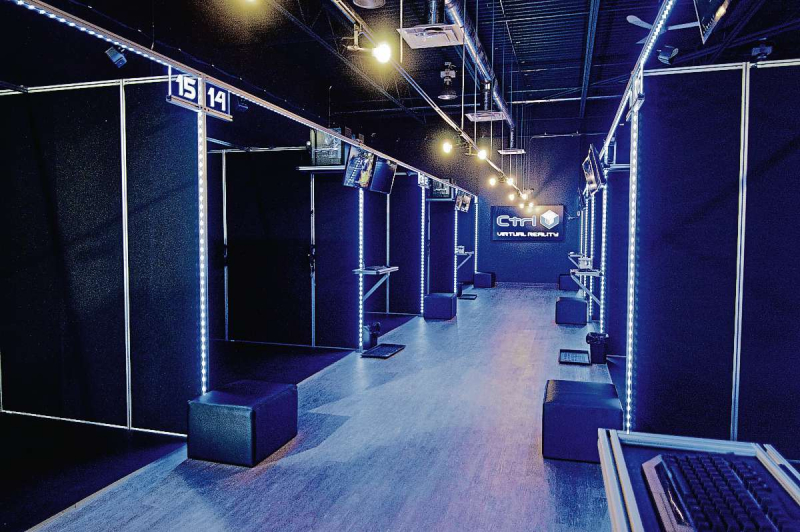 Source: Winnipeg Free Press
Author: Alana Trachenko
St. James' new virtual reality lounge is bringing gaming into another dimension.
North American franchise Ctrl V now has a location in St. James thanks to owner and operator Rob Fedoruk, who opened the lounge at 1045 St. James St. on Dec. 15.
Fedoruk says he doesn't consider himself a gamer — Ctrl V was simply an opportunity to try something new.
"I've been doing corporate stuff, managing people, and I'm at a time in my life where I'm done with the politics of large corporations, and I was like, what can I do?"
Fedoruk heard about Ctrl V, which is based out of Waterloo, Ont., and decided to run under the franchise.
Ctrl V has 16 gaming stations, each set up with a headset, gaming computer and controllers. Gamers can sign up for an hour or more of playtime, either individually or as a group. Multiplayer games allow players to see one another in the game, even though everyone is set up in their own station.
VR has been making its way into the mainstream gaming scene, no longer a thing of science fiction, but for many, buying a VR setup is still prohibitively expensive. And as Fedoruk points out, you need a fair bit of room to move around while playing. Buying time in a lounge is less pricey, and ends up being more of a social experience as well.
His stations are equipped exclusively with HTC VIVE head sets and powerful gaming computers.
It's something you have to try to understand, Fedoruk explained.
"You look at these stations and go, OK. You put the headset on, you're outside, bats are flying over your head, music is playing, because there's headphones as well. In seconds, you're immersed," he said.
Currently, Fedoruk's location has 11 titles, with a plan to add six every month.
"You need to ensure all the genres are covered, so for kids, gamers," he said. "In Quiver, it's a bow and arrow, Game of Thrones, old school kind of game. You have a bow and arrow that you grab from the back and you literally pull them back and you can feel the tension."
There are also standard point-and-shoot games, which Fedoruk recommends for beginners, a scary haunted house game and an animated spaghetti western that can support up to eight players at once.
He says gift cards have been a big seller over the holidays.
"People are tired of giving stuff because everyone has stuff, so they want to give experiences and this is kind of the new thing."